How to apply
Step 1
Go to recruitment page to see what position you can apply.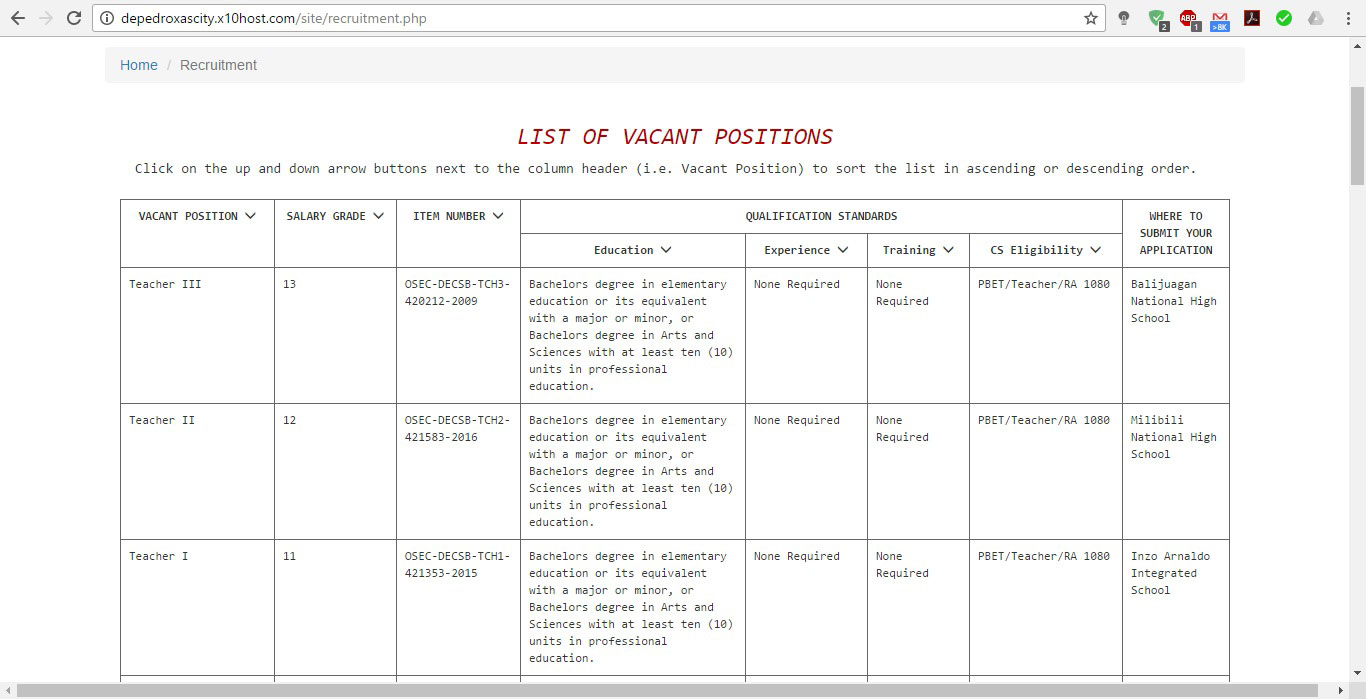 Step 2
Go to Jobs DepEd Division of Roxas City page to register and apply online. To visit Jobs, Click here
Click "Not Yet Register" to create an account.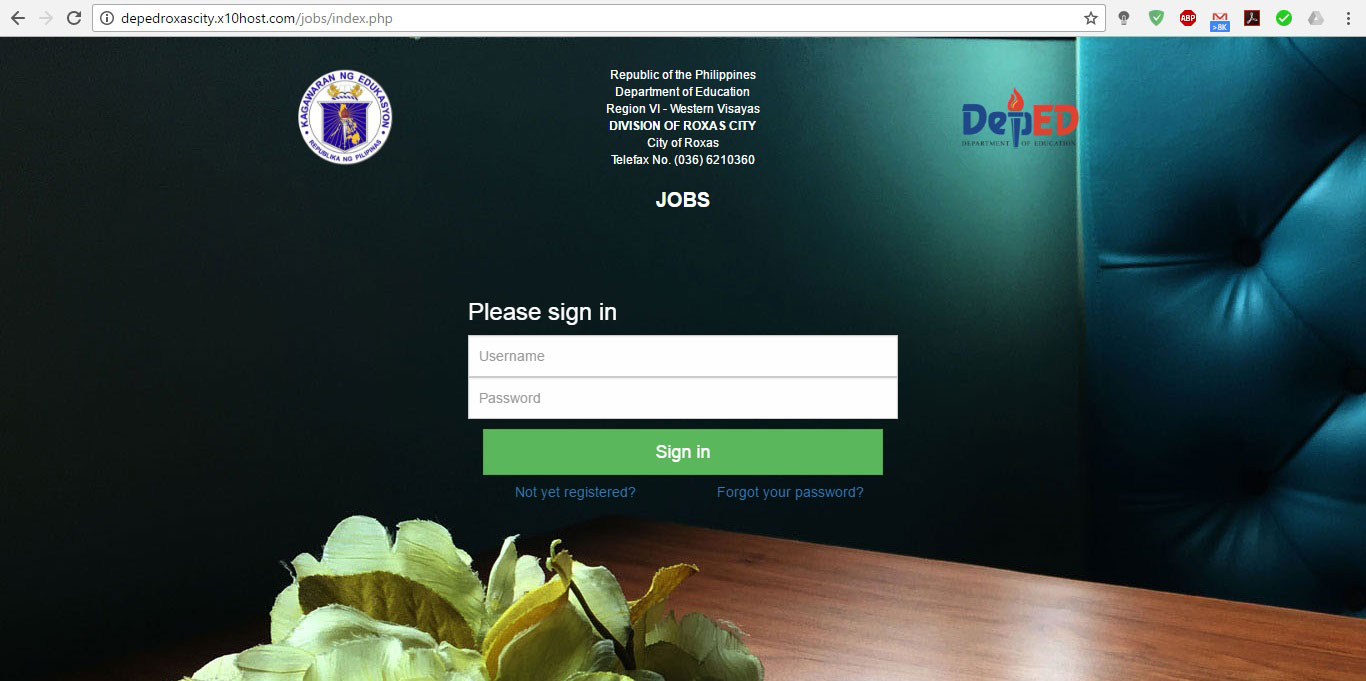 Step 3
Complete the registration form with a valid email address.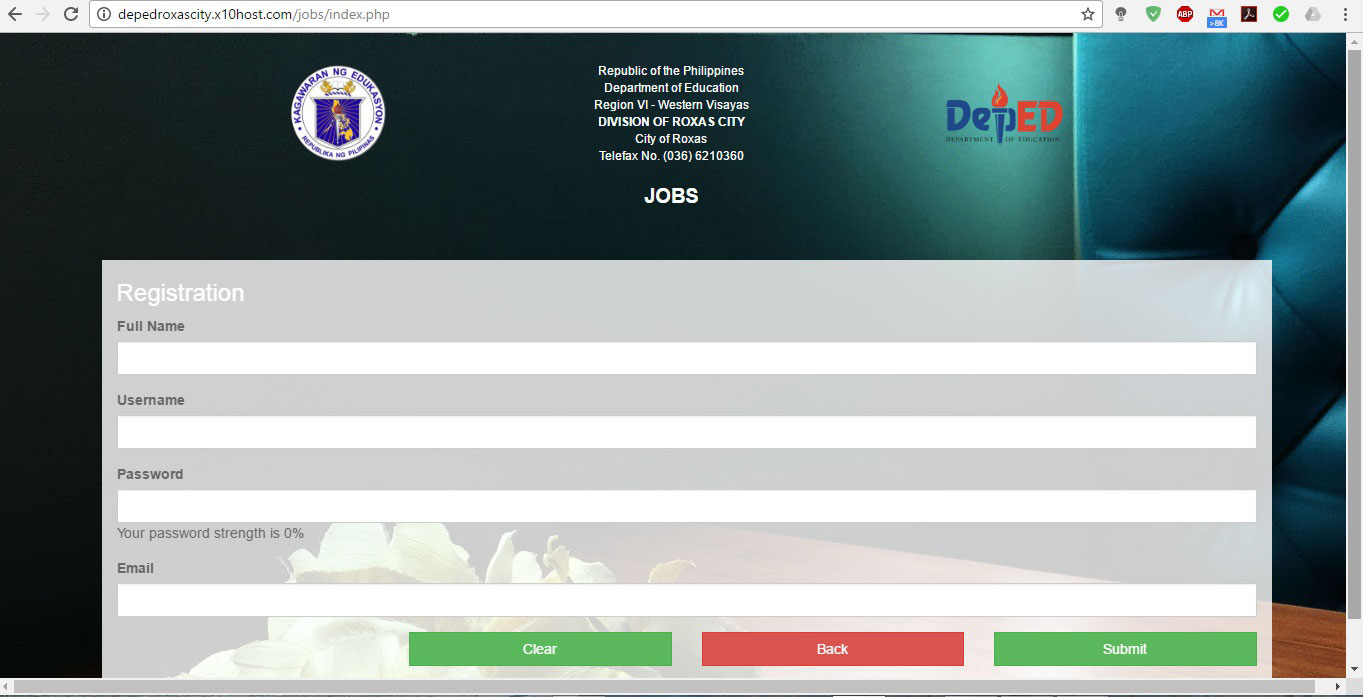 Step 4
Check your email from time to time for the confirmation email.
Step 5
Login to your account.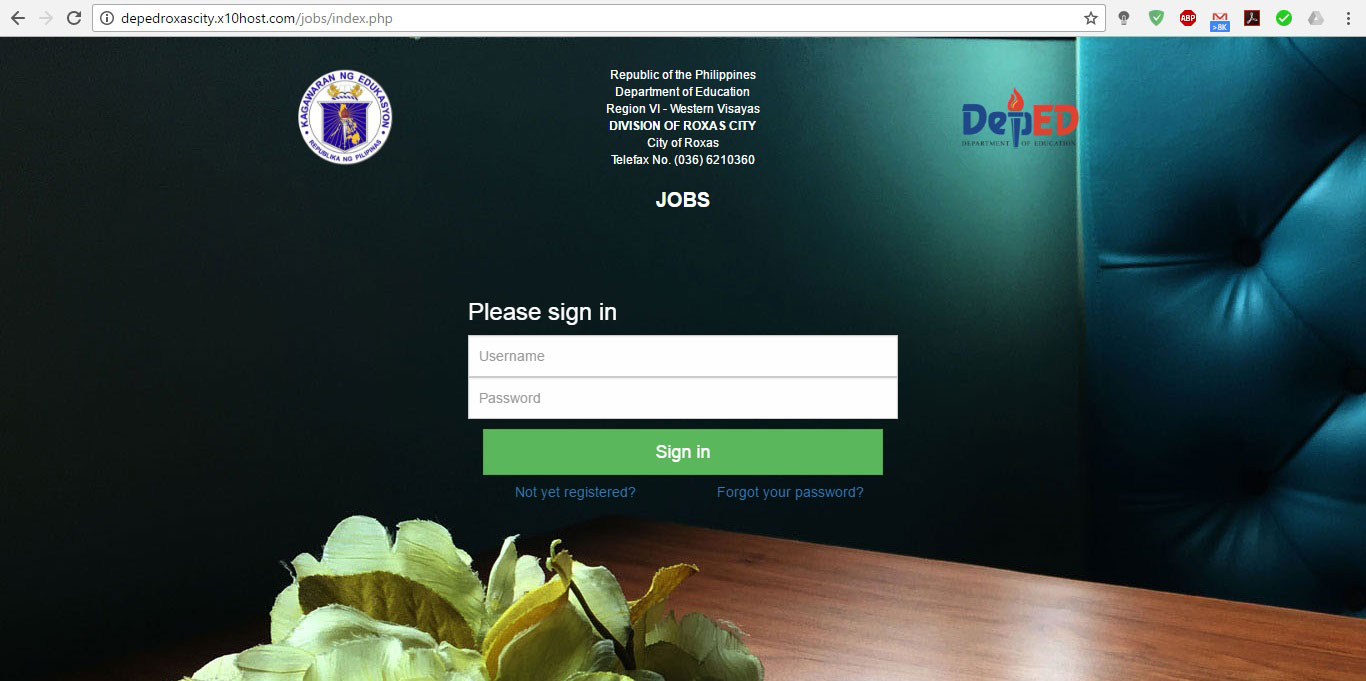 Step 6
Add your personal information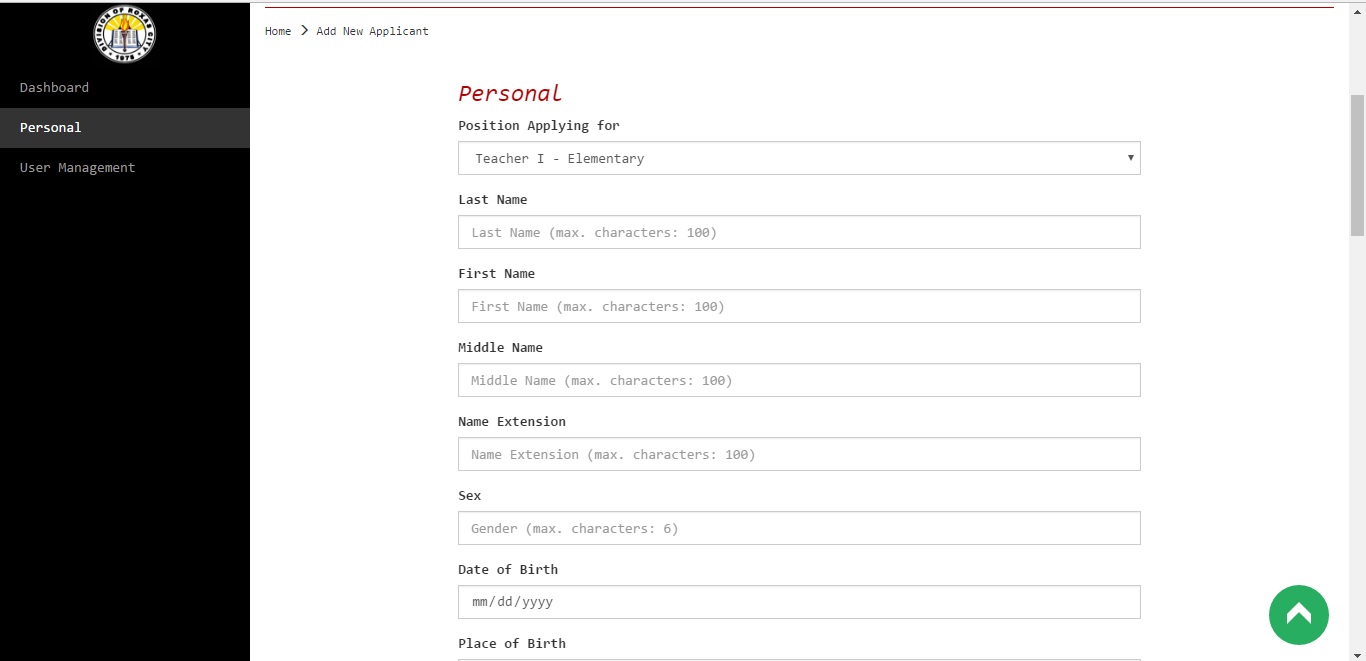 Step 7
Click the view button to view the Family Background, Educational Background, Eligibilities, Work Experiences, Trainings Scholarships and Awards & Recognitions form.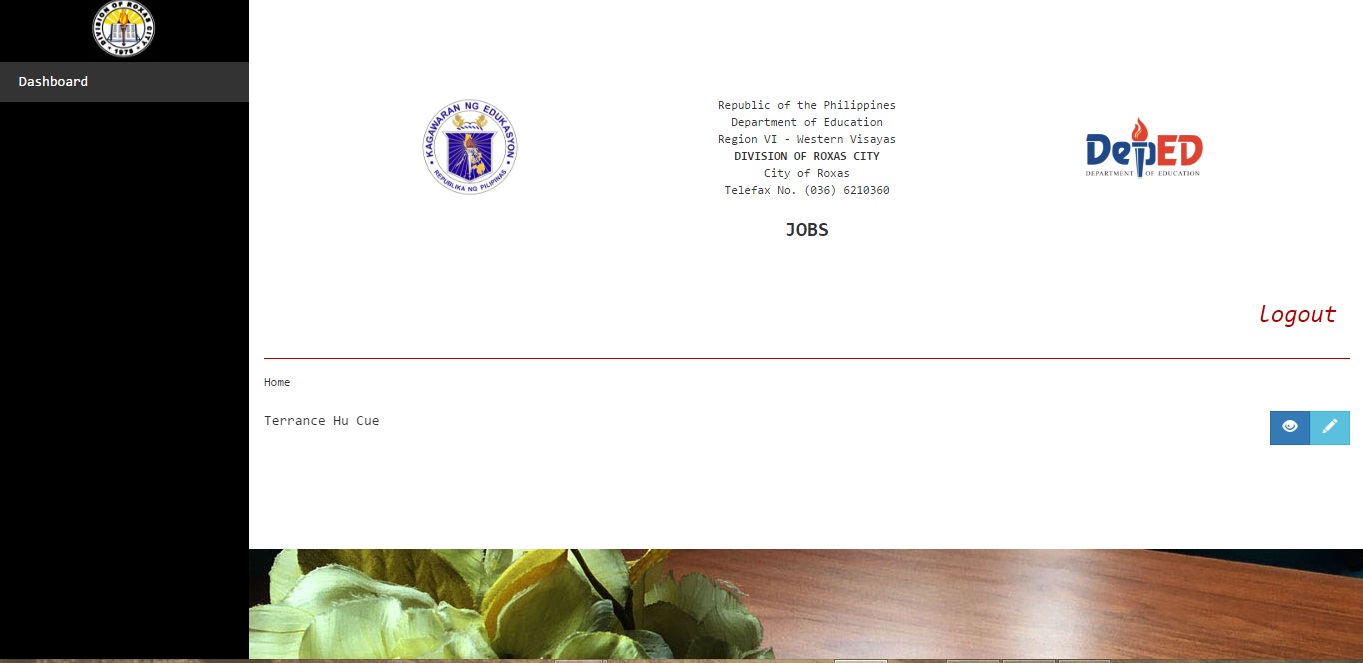 Step 8
Add your Family Background.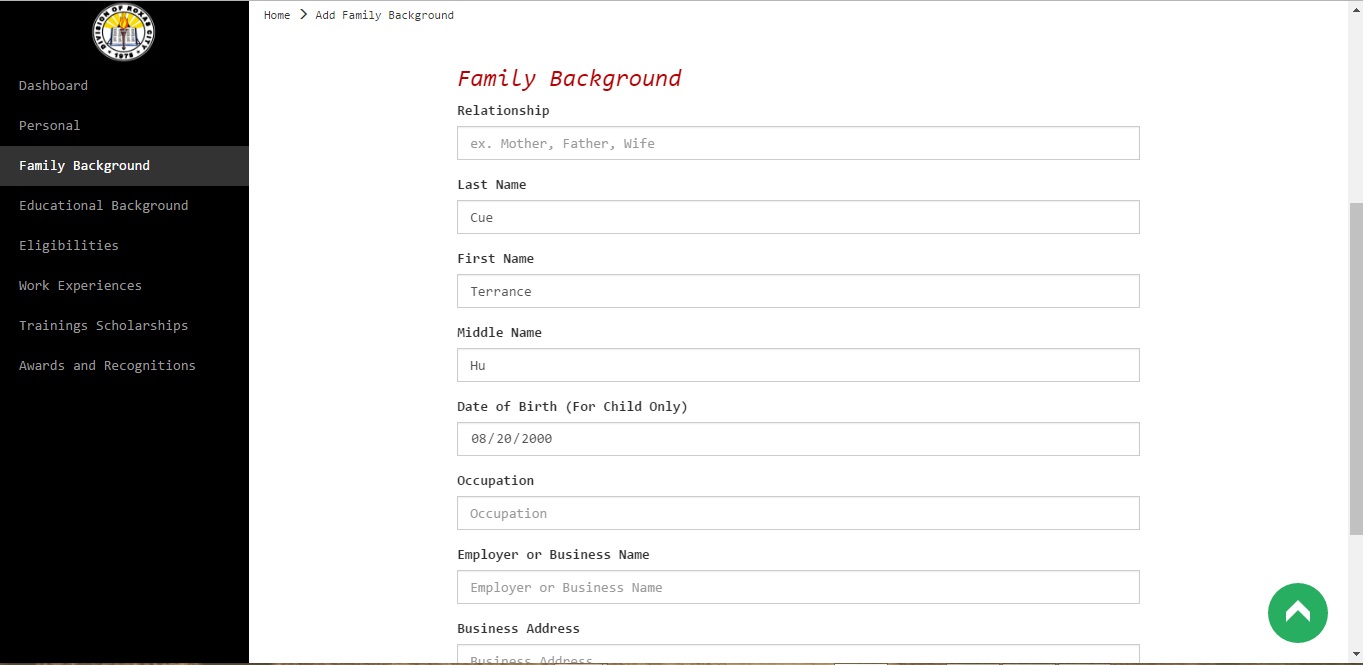 Step 9
Add your Education Background.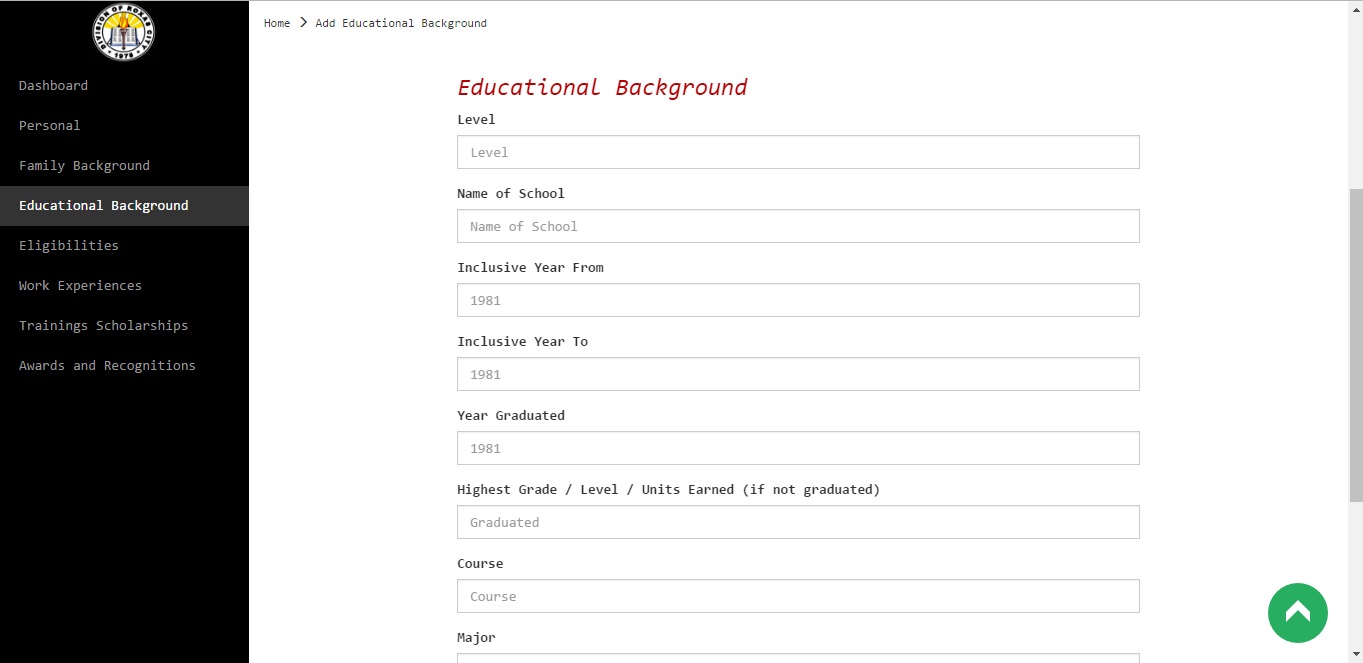 Step 10
Add your Eligibilities.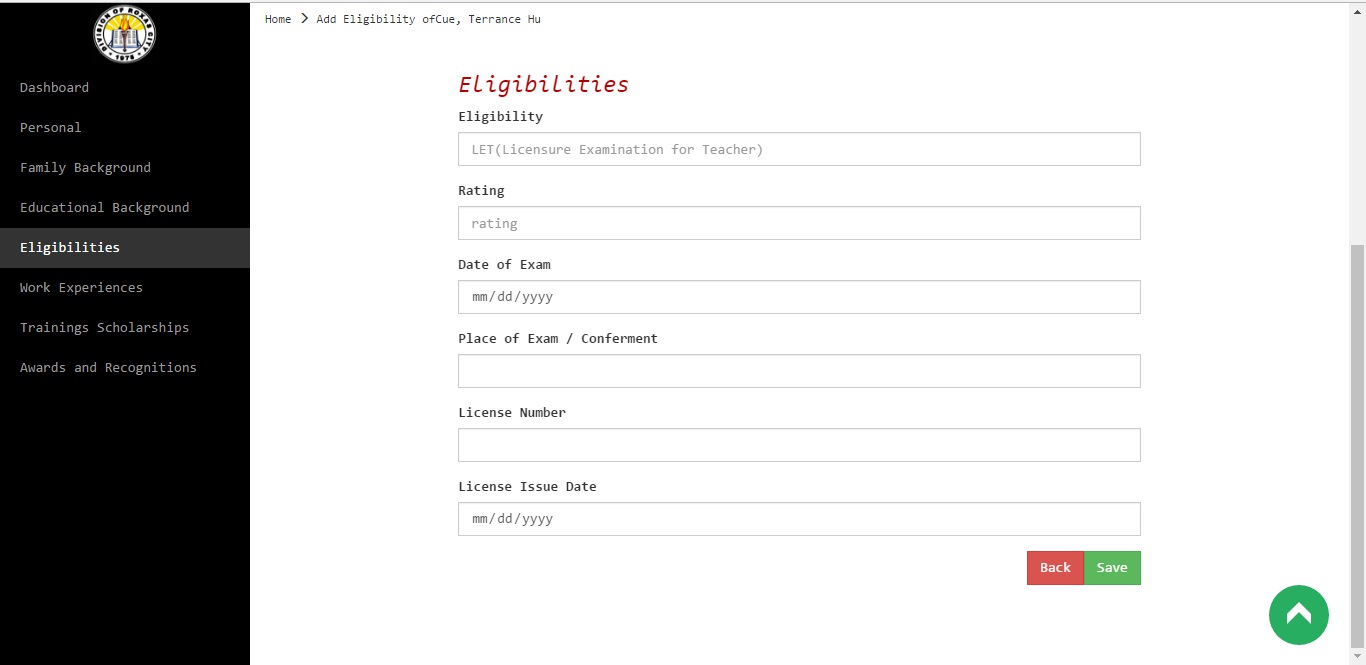 Step 11
Add your Work Experiences
Step 12
Add your Trainings and Scholarships.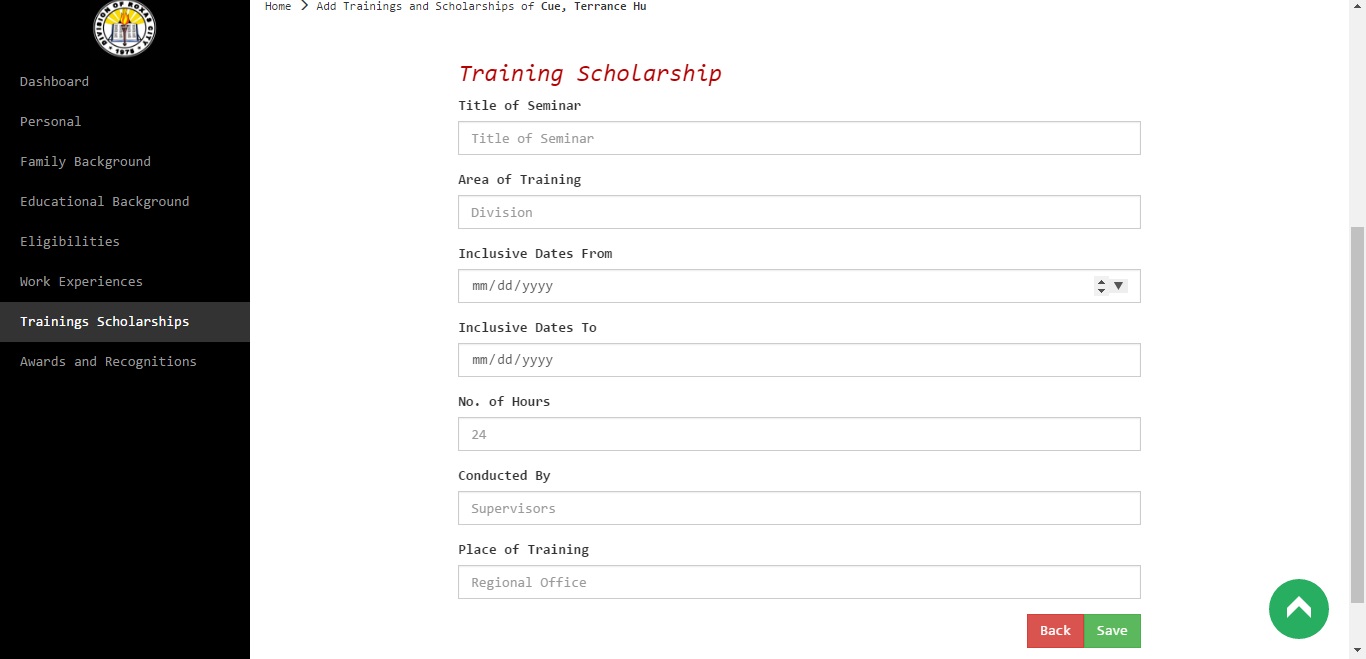 Step 13
Add your Awards and Recognitions.
Step 14
Go to downloadable forms page to download all necessary documents and submit personally at the division office.
Downloadable forms
Step 15
Visit Online Application System to get your Unique Applicant Number
DepEd Online Application System
Step 16
You can contact us anytime by checking the telephone and email address listed below.